Create Motivational Mirror Notes With EXPO Marker
Every parent loves to see their kids smile. Use EXPO Markers to leave fun, motivational messages for your kids that will instantly brighten up your family's mornings!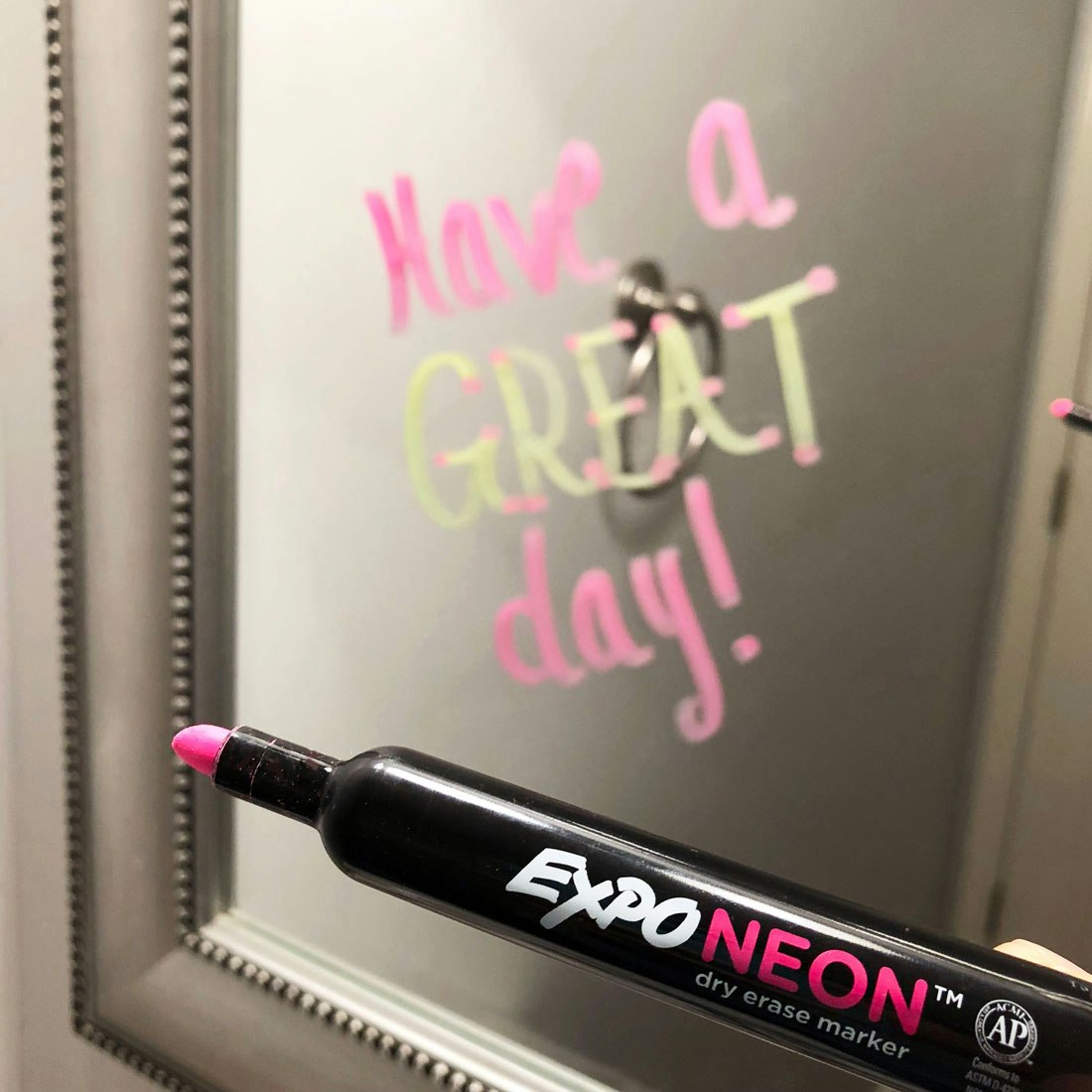 Make your messages unique and personal for your family, use these examples to get started:
Start light with "Have a great day!"
Here's an idea: write messages about how proud you are of them on big test or presentation days
Celebrate special occasions with fun, custom messages.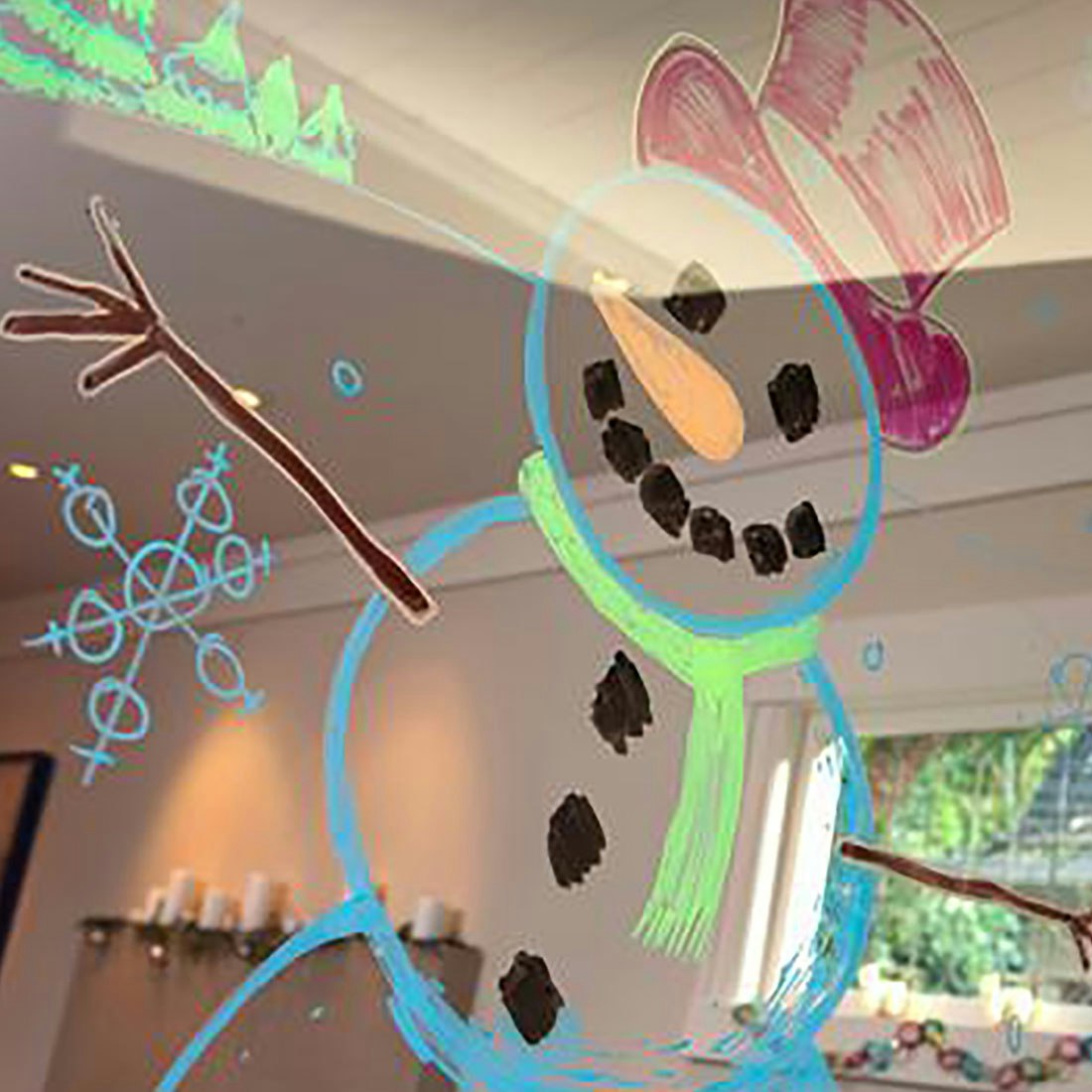 Add an element of surprise by using EXPO markers on a wide variety of surfaces.
EXPO markings are easy to wipe off of most non-porous surfaces, which means most mirrors, windows, and even glass shower doors are all fair game. Mix things up every now and then by moving your messages, and have some fun with it.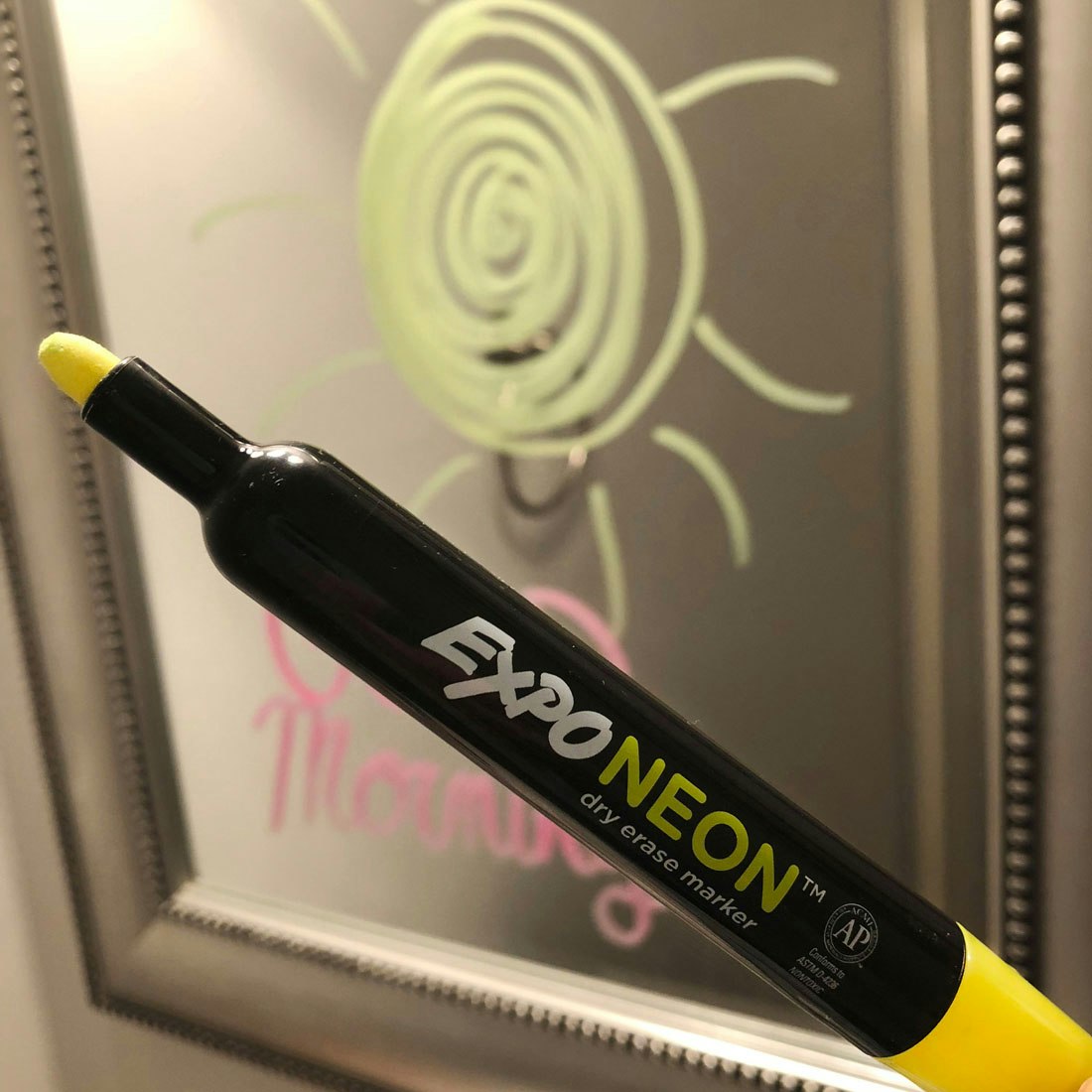 Be bold, and use EXPO Neon to add some energy to your messages.
Big, bold neon messages will definitely wake them up and grab their attention. Accompany a "good morning" message with a fun Expo Neon Dry Erase Markers, Bullet Tip doodle of a neon yellow sun, or use neon pink to make important messages really stand out.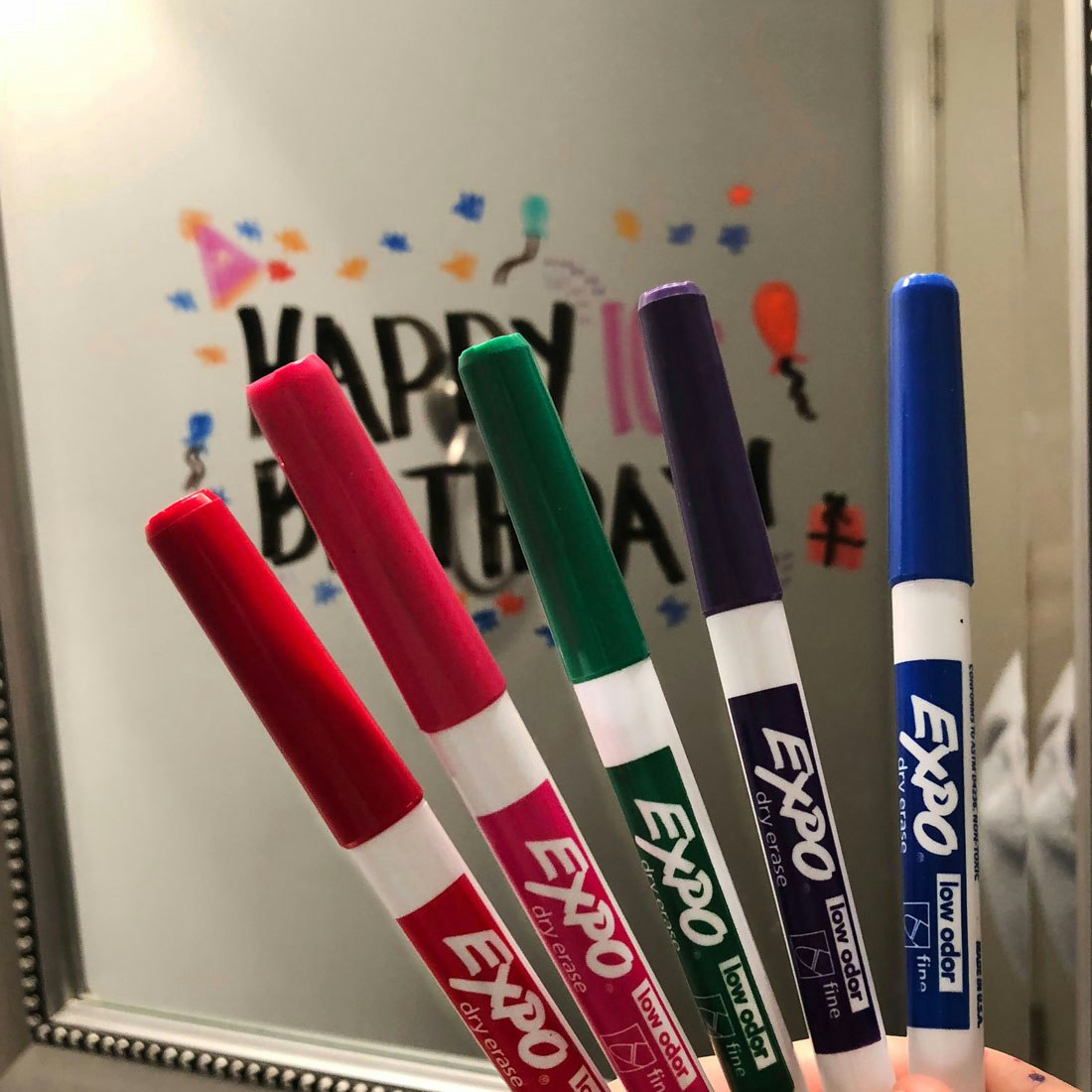 Take advantage of the full spectrum of colors available from EXPO.
Use EXPO Markers to add some color to special dates. Have fun with it, a little creativity goes a long way.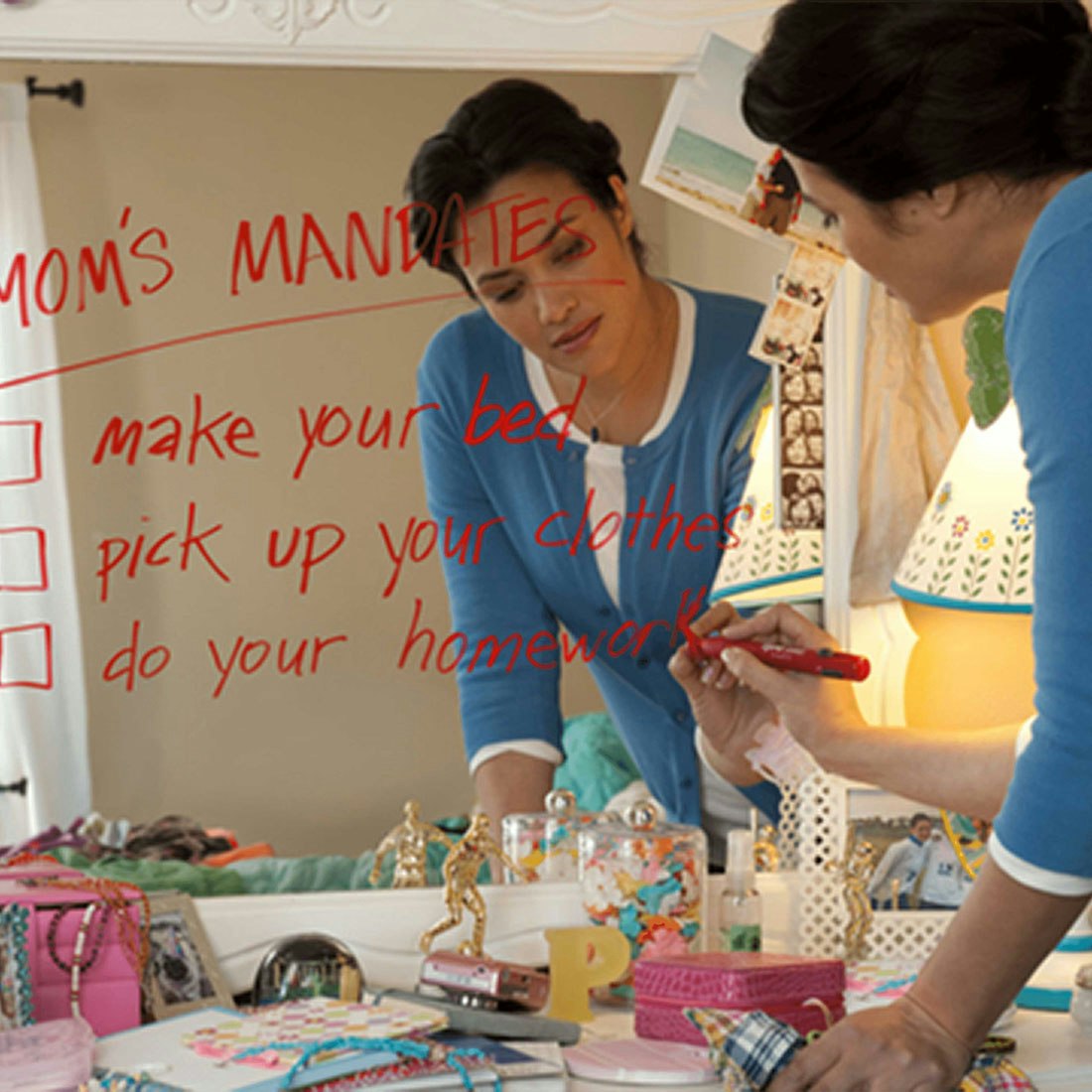 Remember, you don't have to come up with life-changing advice every single day.
Leaving notes around the house is a fun and easy way to communicate with your kids.
Make them laugh by simply drawing a black pair of sunglasses on the mirror to surprise them when they first look at their reflection. Similarly, draw a silly mustache, or a fun hat where they'll line up with your kids' reflections. These ideas are incredibly easy to pull off and will likely get the biggest laughs.
Even if you keep some messages up for days or even weeks, most markings should come off easily simply by writing over it with an EXPO Marker. For tougher markings, just use water and a soft cloth, and you're back to a clean slate.