Label Your Classroom Furniture with EXPO Markers
It's not just frustrating to have to search for things in your own classroom, it often also cuts into your teaching time as well. Here's an easy solution: create large, easy-to-read labels all over your classroom. EXPO ink is easy to remove from most non-porous metal, glass, and plastic surfaces, so you can use Markers to write directly on your classroom furniture.
Here are just a few ways you can use EXPO markings to clearly label your classroom and save time searching for the things you need: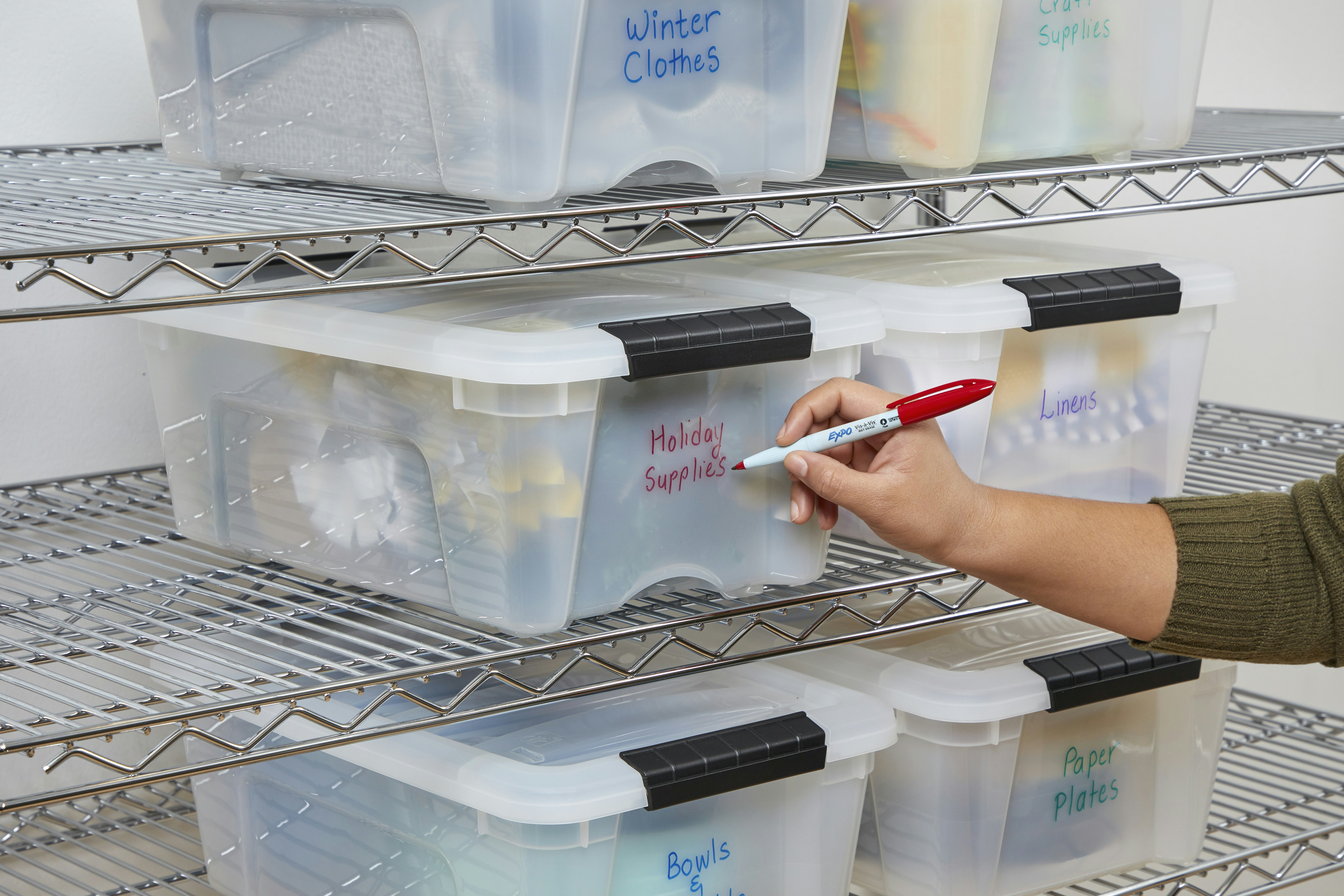 Use EXPO markers to write directly on metal, non-porous filing cabinets so you can quickly see what's inside. Whether you've alphabetized folders in different drawers or keep different types of files in different drawers, EXPO ink is so bold and vibrant that you'll be able to read your labels from across the room. It's easier than ever to find exactly what you're looking for, faster.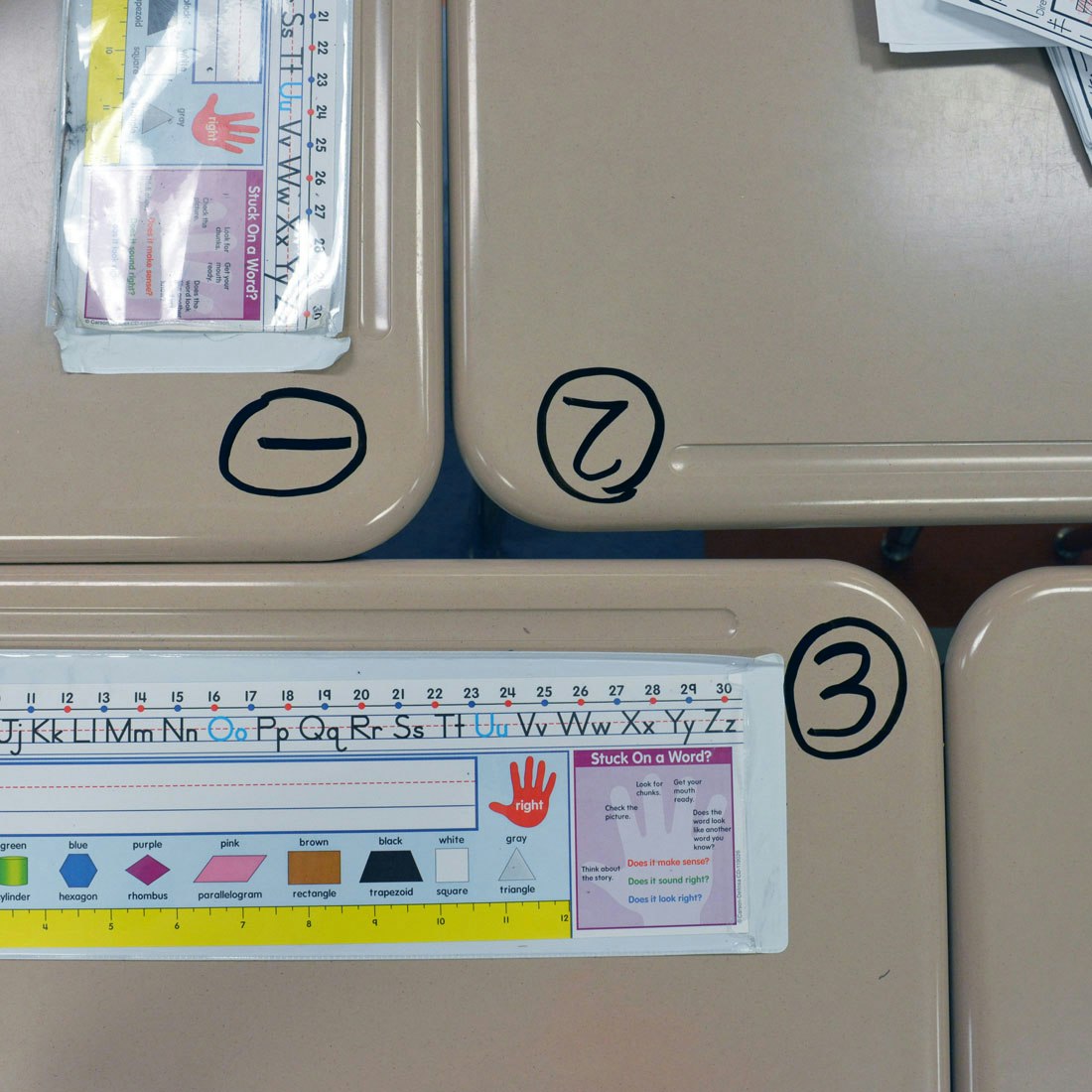 Use EXPO markers to label non-porous desks, so you can quickly reset your classroom after moving things around. Most teachers find themselves moving or rearranging desks at least a few times a year. Use EXPO Low Odor Wet Erase Markers, Fine Point to label the corners of desks with names or numbers, so you always know exactly how to put everything back. EXPO Low Odor Wet Erase Markers, Fine Point ink remains bold and vibrant even if the markings are accidentally rubbed throughout the year, and if you ever do want to remove or edit them all you need to do is apply a damp cloth. Labeling your non-porous desks with Markers means resetting your classroom is faster and easier than ever.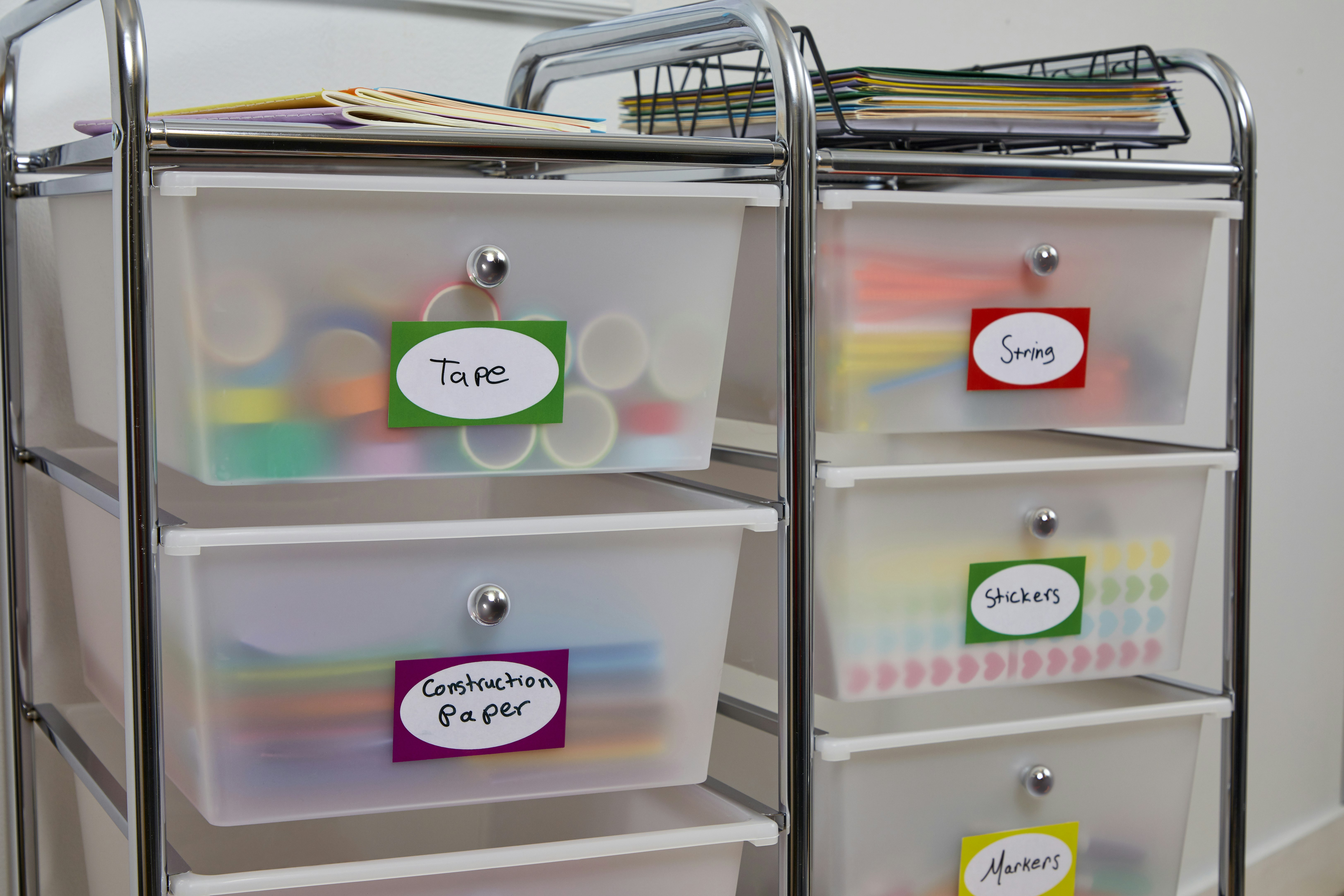 Use EXPO markers to label plastic bins. Save money and personalize your classroom bins by writing directly on them with Dry Erase Markers. Need to add something to the bin? Just write it down! Need to move something to a different bin? Simply wipe that item away, and you're done. You'll never waste time or paper labels again.
Do not use Expo markers on porous surfaces, including fabric and untreated wood, as they can stain the surface.
We'd love to see how you use Markers to label your furniture! Share your tips with us on social media.