Motivational Messages – Student Desks
Whether it's the first day of school or testing season, teachers know building confidence in a student's abilities is key. Use EXPO Markers as a fun way to motivate, inspire, or encourage your students
Mess-Free Motivation
Leave short and sweet statements like "You are amazing!" and "You did great today!" in the center of their desks with bold colored, EXPO Low Odor Dry Erase Markers, Fine Tip so the students can feel proud knowing that everyone can see their compliment.
Stop wasting paper, especially when writing directly on desks is more exciting and colorful! Clean-up is also a breeze – just spray some EXPO Dry Erase Whiteboard Cleaning Spray, 8 oz. (also available as EXPO White Board Care Dry Erase Wipes) on the markings and wipe them away to make room for your next inspirational message!
Promote Positivity
Use EXPO Markers to brighten up your classroom in more ways than one. In addition to adding a splash of color to your students' desks, make each message unique and personalized to each student every time. You will be amazed to see the strong bonds you develop with every child through such a simple and easy gesture.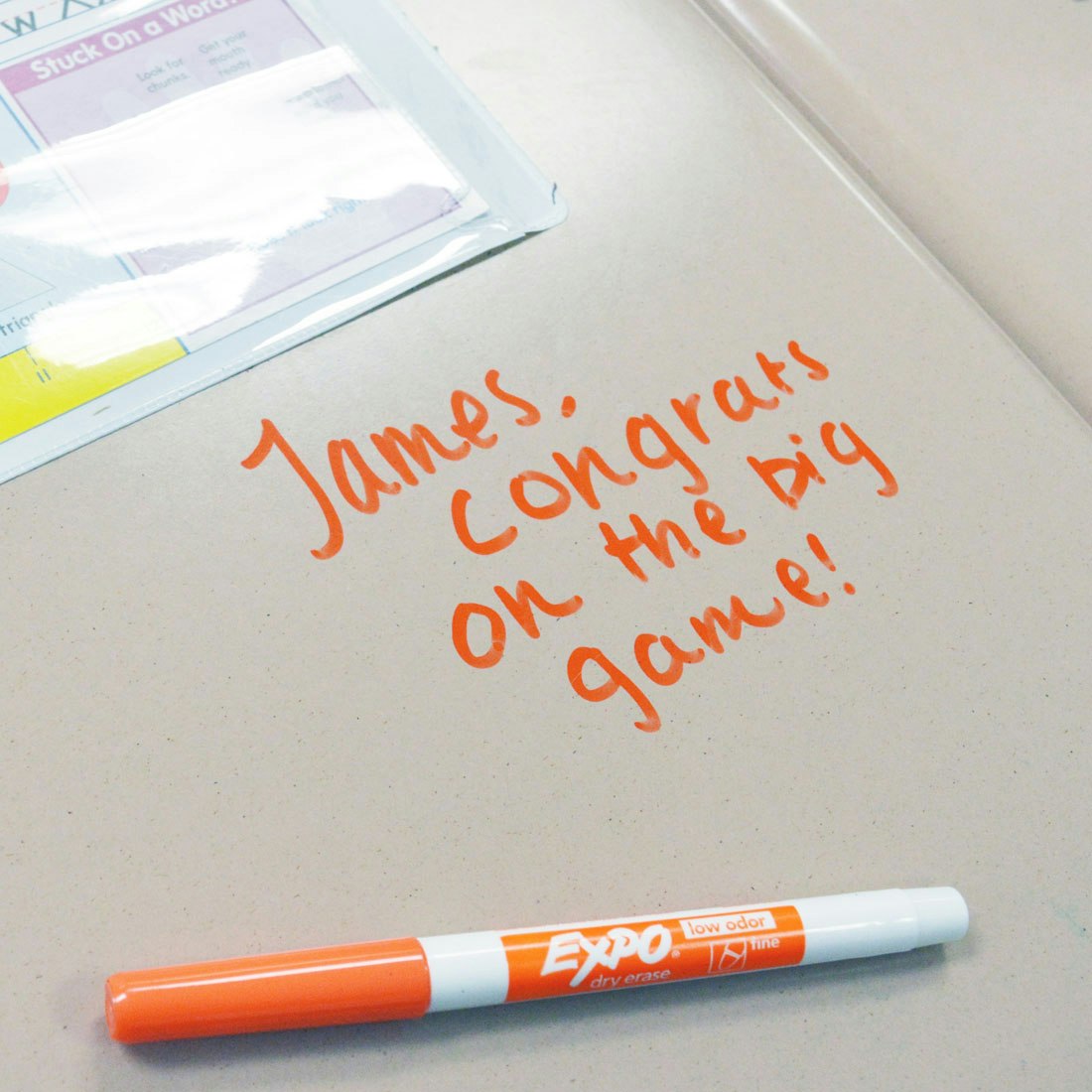 Build rapport
Write personal messages with specific details to show you care. Congratulate them after a big winning game, or offer words of encouragement before a big performance. You can even simply let them know that you noticed they got a haircut and you like it!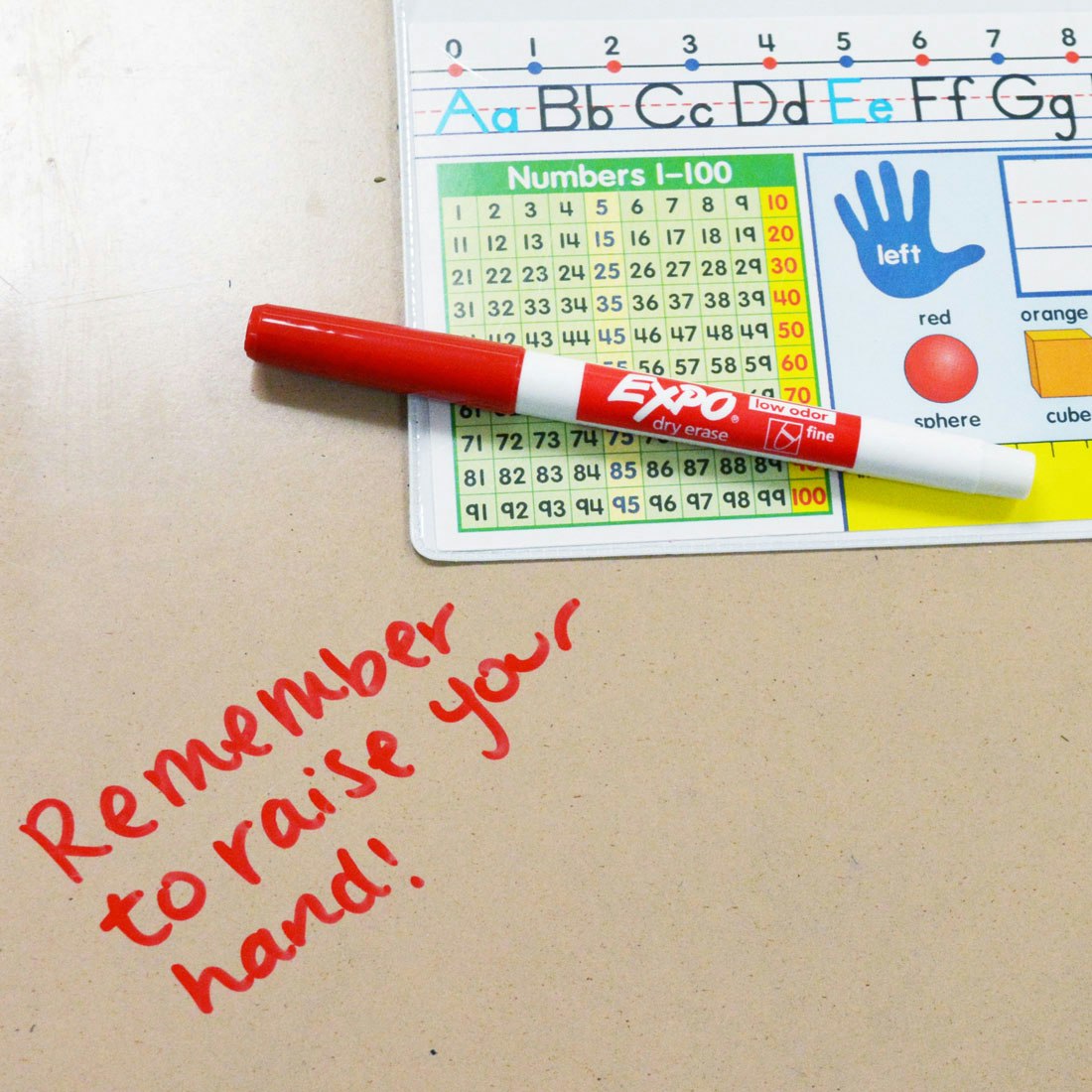 Use EXPO markings for classroom management
Write small notes on the corner of a student's desk if they are misbehaving, so you don't have to call them out in front of the entire class. Do the same thing when they correct their behavior; write a positive note saying that you noticed they've improved and you're proud. This way, you've had a private conversation with the student and corrected their behavior without the other students having to know about it.
Boost morale
Surprise students by writing messages for them to see when they arrive in the morning, or even while they are away at lunch or related arts. They will love the unexpected moment of positivity in their day.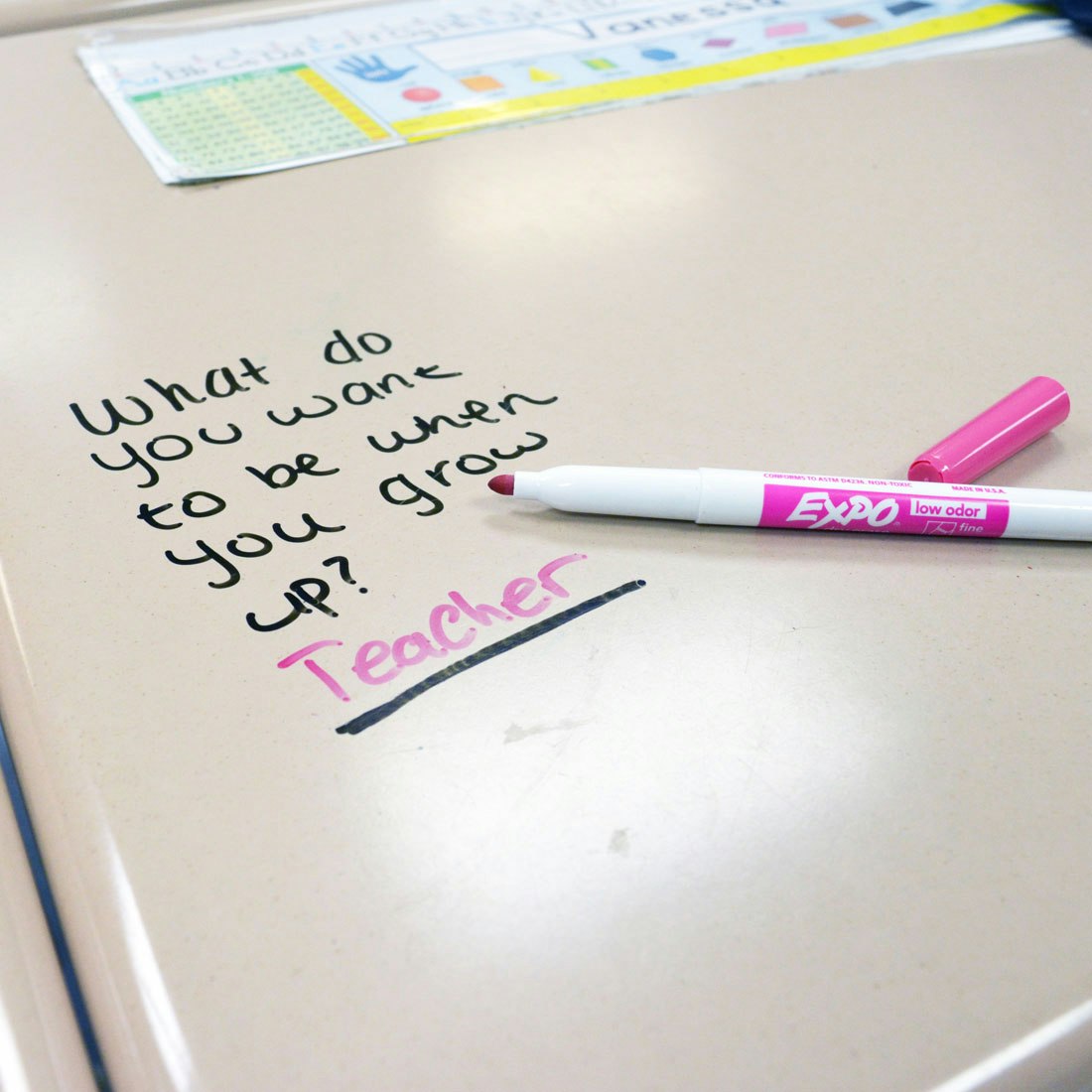 Give them a voice
Use this medium to get to know your quiet students who might not enjoy talking out loud, but would still love to have a relationship with you. Try writing a simple question on their desk like "What do you want to be when you grow up?" and see where the conversation goes!
Share the Fun
Take it one step further by sharing the activity and allowing students to write motivational messages on each other's desks. Give each student their own EXPO Markers to keep at their desk so they can write notes to each other when inspiration strikes!