Out of Office Board
The three most common letters on your email calendar this summer are sure to be OOO. As your co-workers rotate in and out of the office, why not create a fun way of keeping track of where the team is?
A new addition to the break room bulletin board can bring something fresh to your day and give the team an opportunity to interact. If you already have a team board and are looking to fill it with more team-building information and activities, consider adding an OOO section.
Follow these steps to create this interactive whiteboard display, and bring the team a little closer even when they are OOO.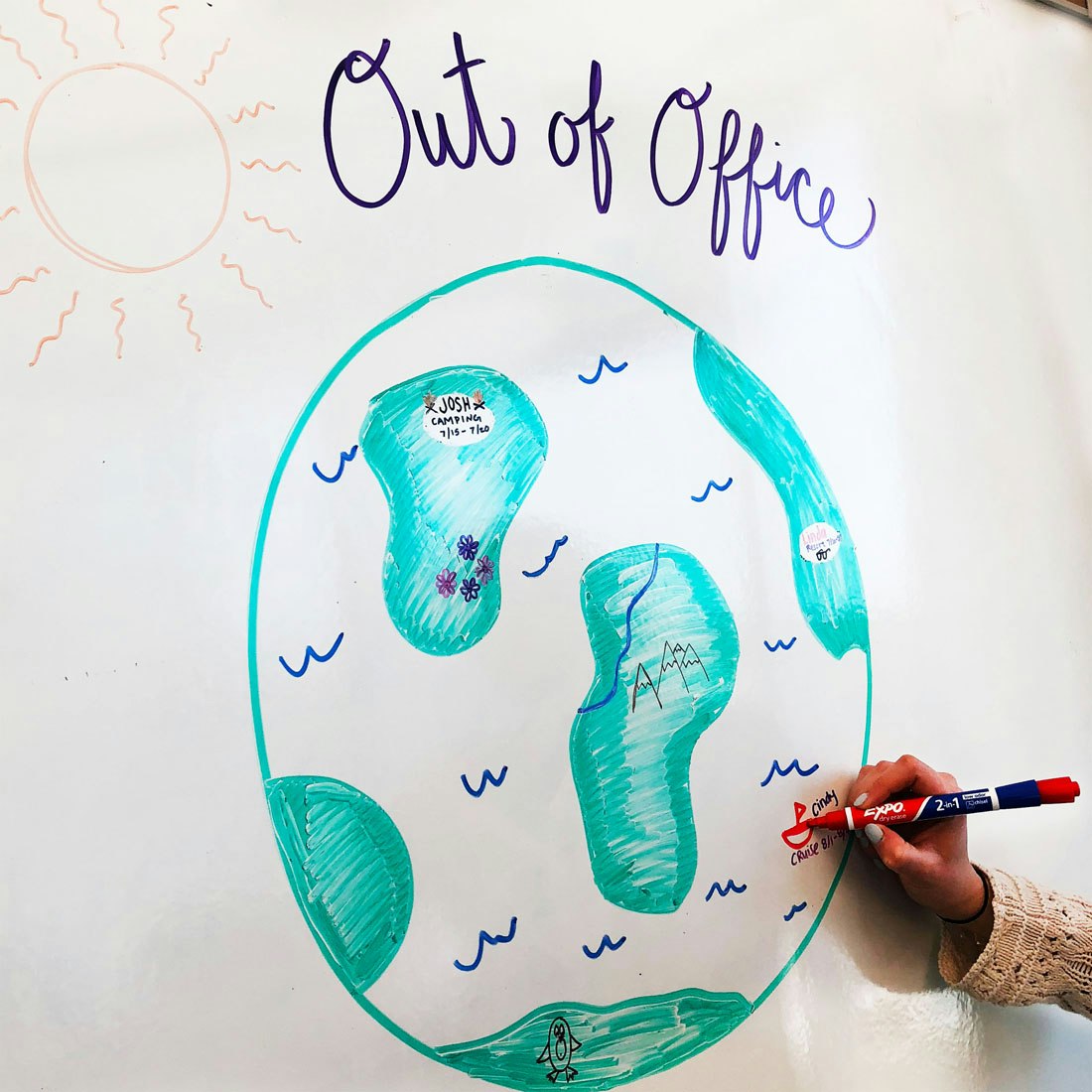 Using EXPO Low Odor Dry Erase Markers, Chisel Tip, outline a globe on the office whiteboard.

Encourage your team to bubble in where they will be going this summer.

Create unique icons to emulate popular apps to create a physical find-my-team display!
Share your OOO board with us using #EXPOmarkers!