Use EXPO Markers To Share Messages In Your Home
Use EXPO Markers in your home to creatively and effectively communicate with the whole family.
Hang a Whiteboard in a Central Location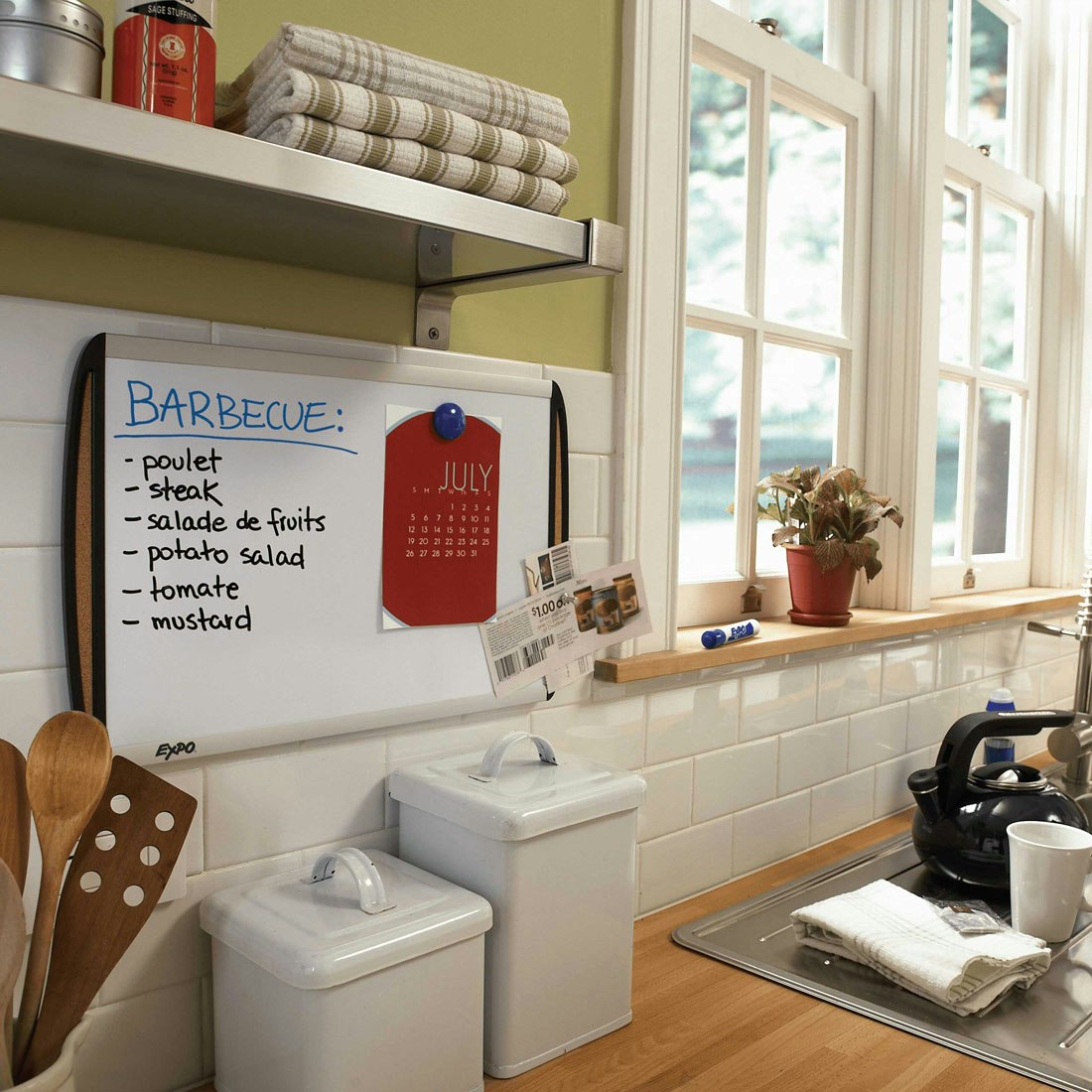 Collaboratively build your shopping lists, write weekly menus or leave fun notes to family members. To start over, simply erase your markings! You can even use Expo Neon Dry Erase Markers, Bullet Tip to write directly on any non-porous surface, like most glass, plastics and metals. You can really get creative with how – and where – you communicate with your family.
Use EXPO Markers to Write Grocery Lists
Make notes of items you need as soon as you run out, or keep an up-to-date inventory of what you've got – right where the action happens. The fridge is a perfect location to stick a magnetic dry erase board to keep important announcements or reminders.
Use a variety of EXPO EXPO Low Odor Dry Erase Markers, Fine Tip to fit the most content on the magnetic board. The pop of color will catch the whole family's attention!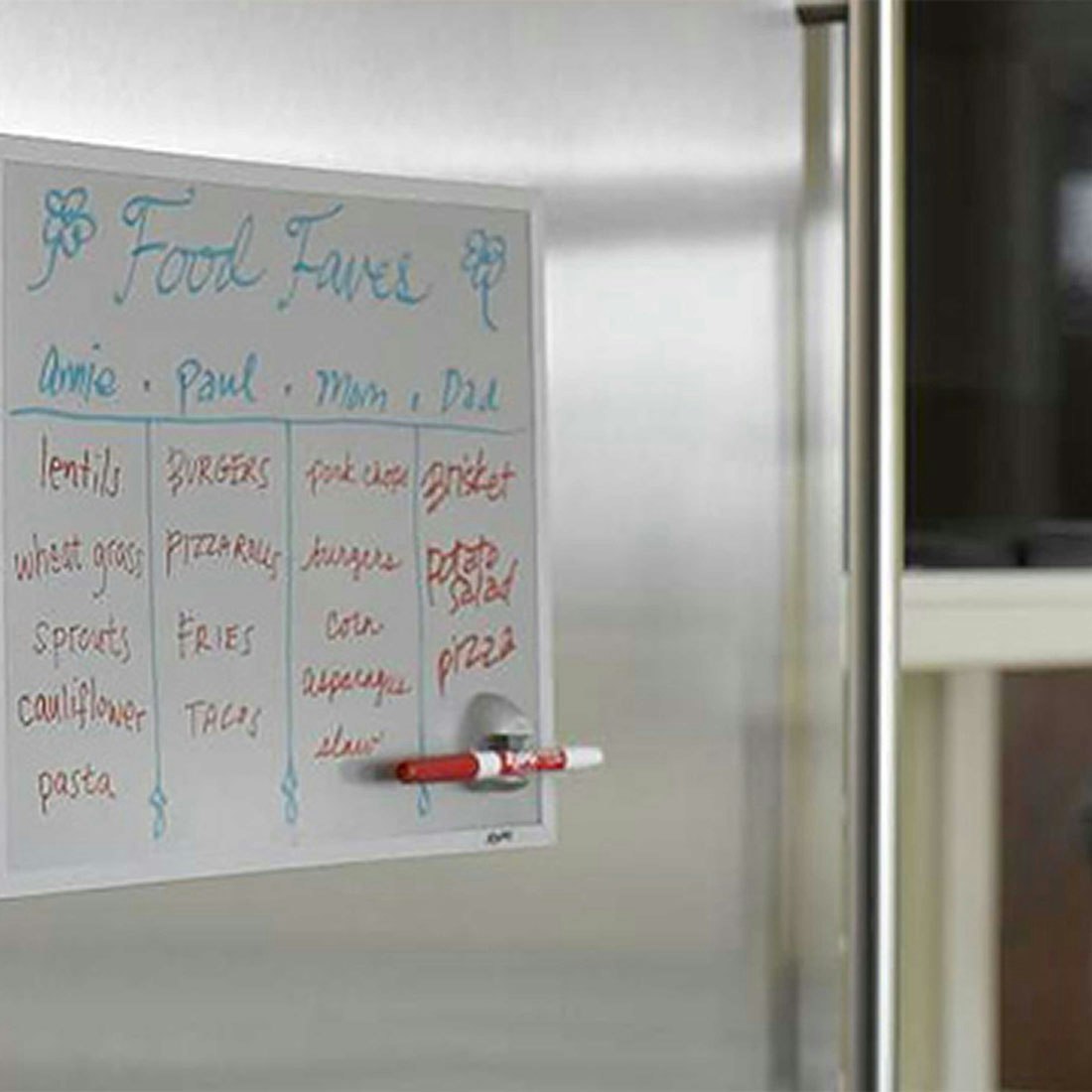 Use EXPO Markers to Write Laundry Notes
Not everyone in the family can be a laundry pro. If you have family members who are still learning how to properly wash clothes (or some who just need constant reminders), use EXPO Dry Erase Markers to write a "how-to" guide directly on non-porous machines. Draw helpful arrows and directions right next to the knobs and buttons that may cause confusion, or simply write a big, bold reminder to clean the lint filter! Use EXPO Expo Neon Dry Erase Markers, Bullet Tip or EXPO EXPO Bright Sticks Wet Erase Fluorescent Markers, Bullet Tip to ensure your messages are noticed. For quick notes, use EXPO Low Odor Dry Erase Markers, Fine Tip.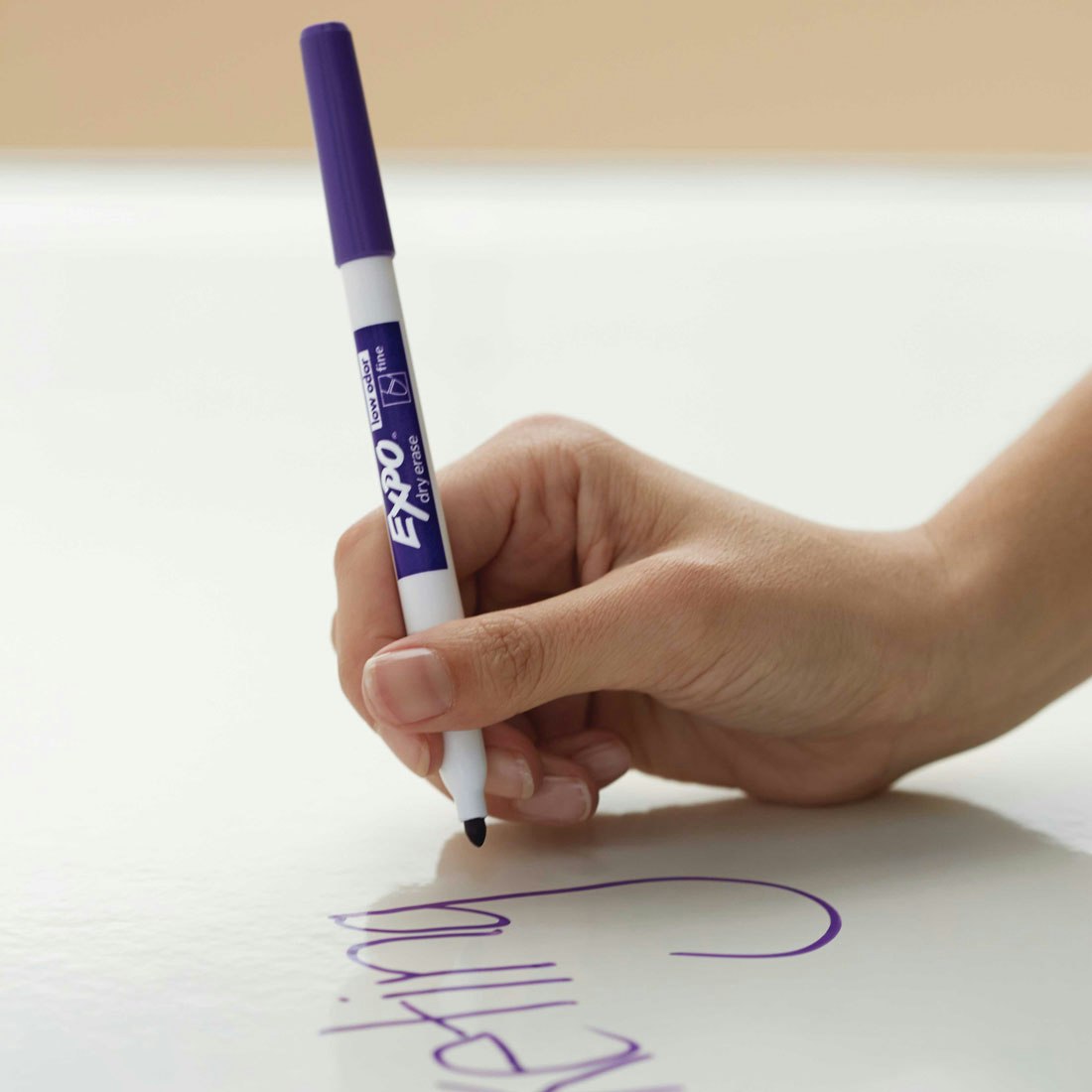 Write Messages on the Bathroom Mirror
Surprise the kids on big test days or special occasions with fun messages that let them know you're thinking of them, or use one corner of their mirror to remind them of the daily tasks they need to complete before heading to school.
EXPO marker ink remains bold and easy to read if you choose to leave your markings up for long periods of time, but it's also easy to remove if you need to replace messages. Simply wet a soft paper towel, wipe it off, and start fresh!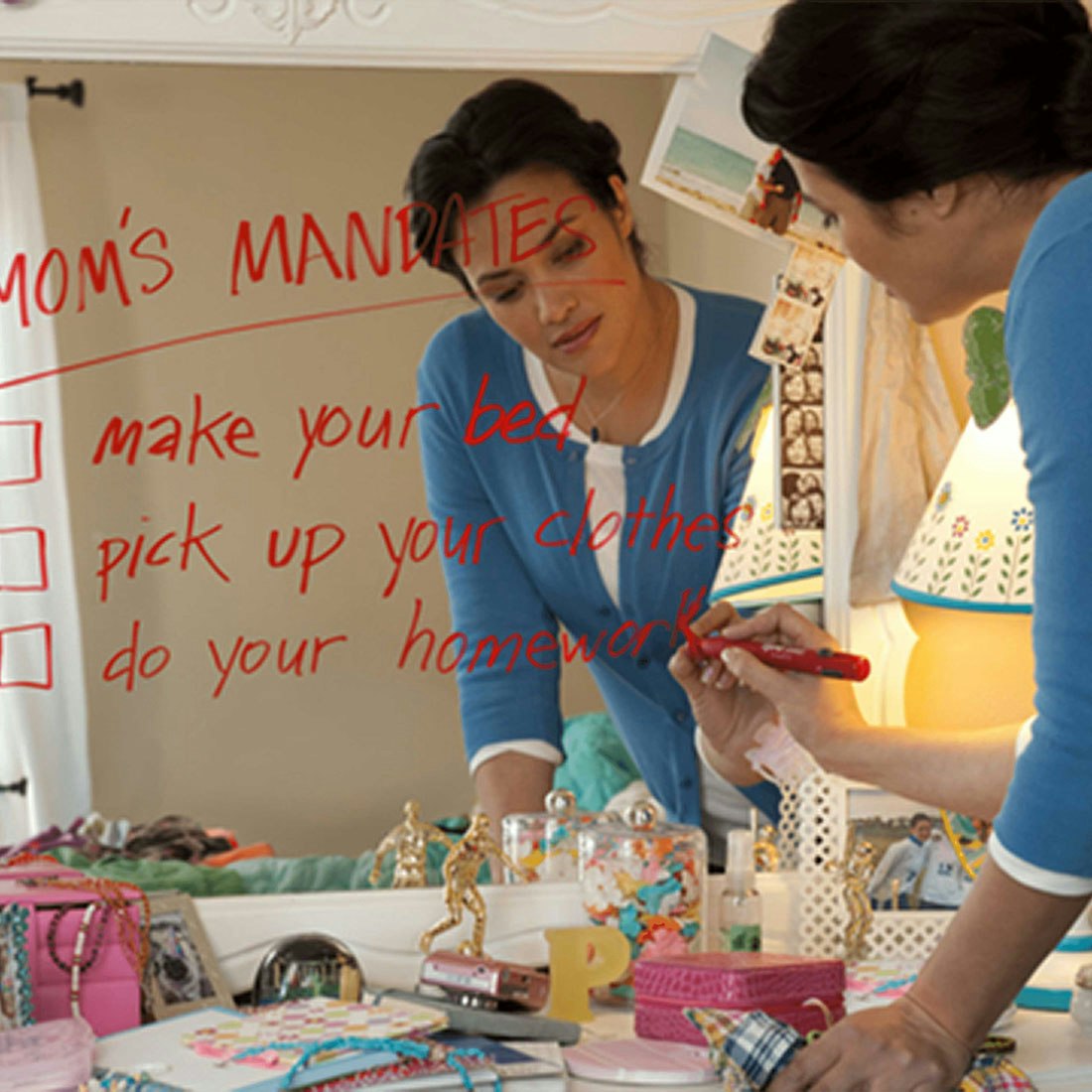 How do you use EXPO Markers to creatively communicate in your home? Share your tips with us!