Whiteboard Do's And Don'ts
Whiteboards. Invented in the 1960s (the first ones were made of a type of steel), came into popularity in the latter half of the 90s, as lighter, less expensive materials came along.
As with anything business-related, today's Whiteboard sessions come with a few unwritten rules.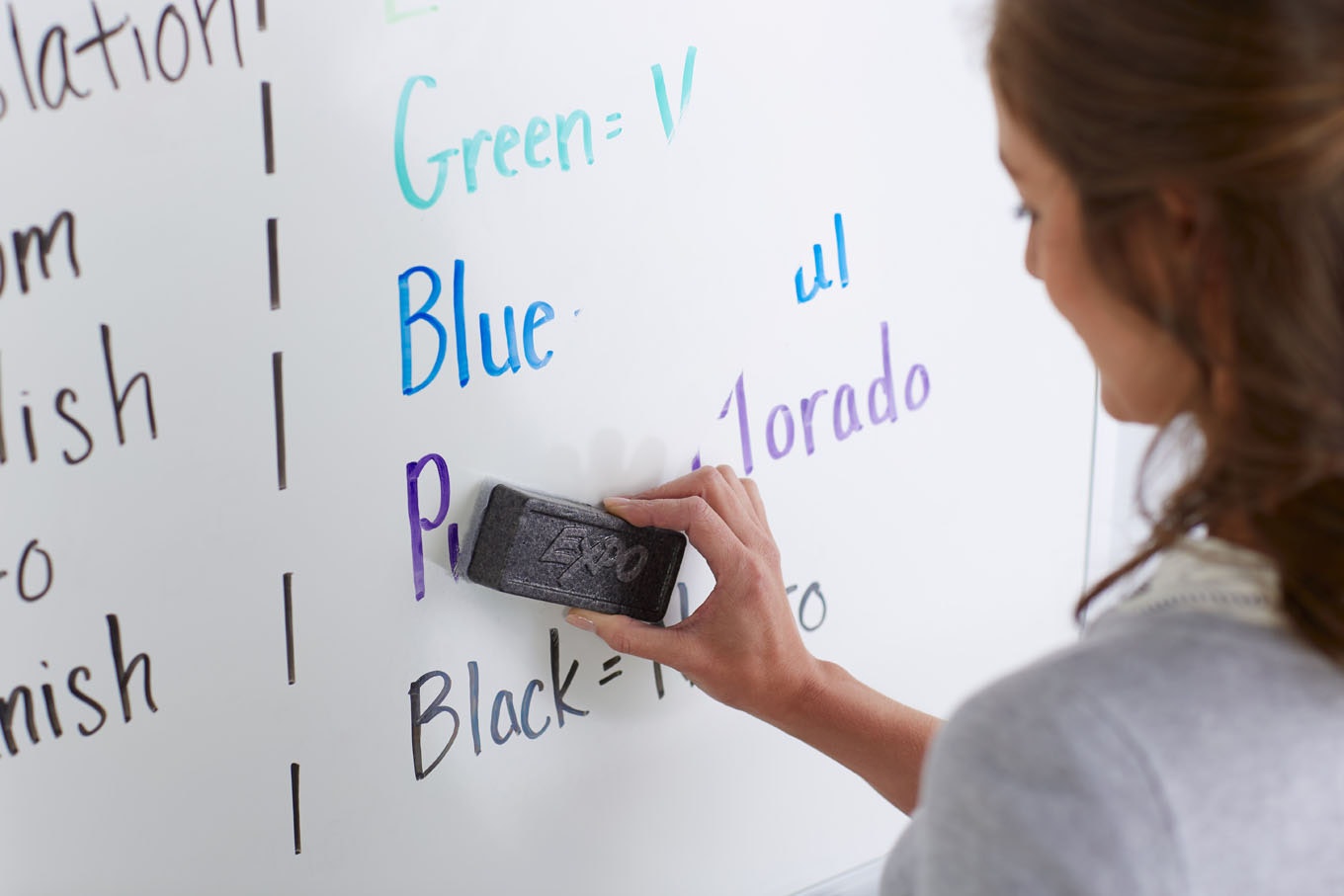 Here's just a few.
Use as much whiteboard as you need, but once you're through make sure to erase it.

If it needs to stay up as part of work-in-progress, write "DO NOT ERASE" in the area along with an expiration date you feel comfortable with.

Put the caps back on your EXPO Low Odor Markers when finished.

Store your EXPO Low Odor Markers by laying them flat. Don't risk your markers drying out by storing them with the caps facing up.

Use Expo Whiteboard Cleaner (available in sprayers or towelettes) to clean set-in ink stains.